About Us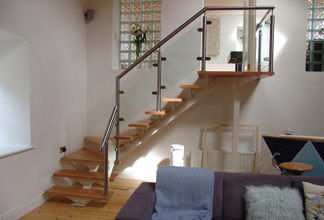 Founded in 1982 by John Duhy, Alert Engineering are one of Ireland's best known makers of quality staircases, fire-escapes, and balustrading. We are also Ireland's sole supplier of JOMY fire-escapes. We also specialise in bespoke staircases for both residential and commercial customers.
The company is run by John Duhy (Director), Brian Smith and Lil Nange. Our engineering premises is located in Tallaght, Dublin 24, and we serve clients in both Ireland and the UK.
Our clients are clients for life, as we provide innovative design, personalised service and craftsmanship quality across all our ranges.
Call us today on (01) 4519299 for more information